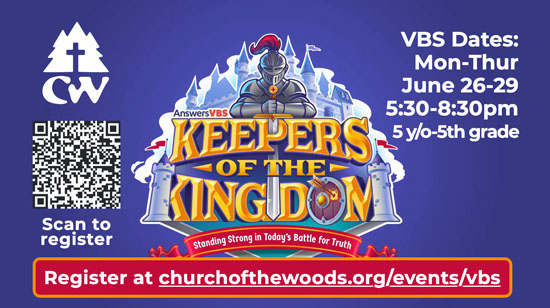 Thank you for registering your child for Vacation Bible School 2023, Keepers of the Kingdom! Registration is open for kids who will be 5 y/o as of November 2023 through 5th graders as of Fall 2023.
The kids will prepare for adventure and battle to use the Word of God as their weapon against the enemy. Imagination awaits as the kids enter a castle and are transformed into warrior princes and princesses.
Free dinner is provided each day along with crafts, activities, music, worship, and plenty of learning. Get set for an amazing adventure!